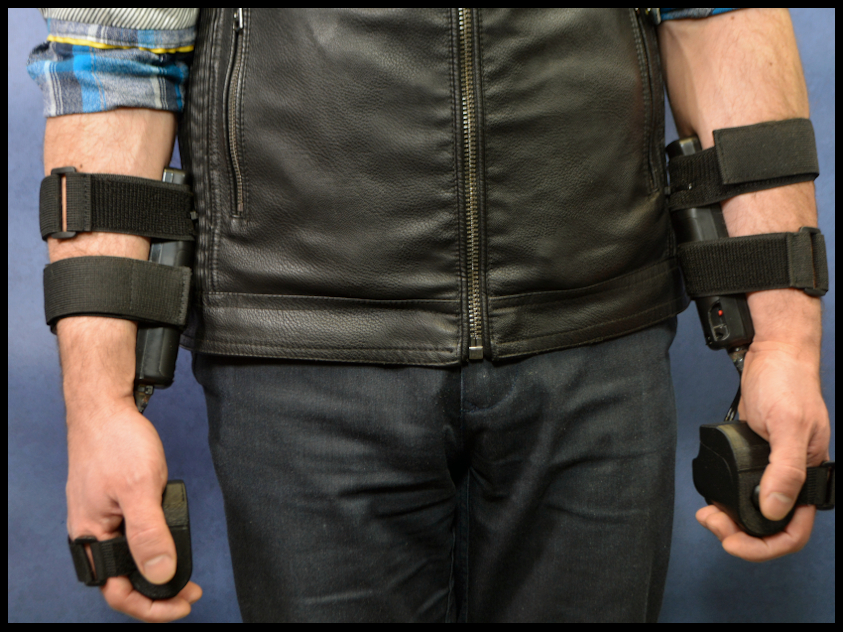 The Linux Laptop Orchestra at Virginia Tech introduced a new wearable controller that consolidates the Nintendo Wii Remote, MotionPlus extension, and Nunchuk. The goal was to improve ergonomics and expressiveness in controlling music via motion gestures, buttons, and joysticks. The L2Orkmote is a one-hand wearable controller and partially concealable.
The goal was to fabricate 40 L2Orkmotes (2 per performer for up to 20 performers) and scaling up the production imposed the following objectives on the design process:
Hardware Robustness
Design Simplicity
Symmetrical Pattern
Modular Design
Hardware longevity, fabrication feasibility, handedness and independent arm motion, as well as the reuse of commercial sensors were the key considerations during the design process. In conclusion, the L2Orkmote has a low-cost for fabrication and maintenance, and empowers the ensemble performers so that fewer performers can now handle more complex choreography and orchestration than before.
It was premiered on December 2019 in the performance of 'Alien', a live scoring by the Linux Laptop Orchestra performed at The Cube, Virginia Tech.